Wednesday February 6, 2013
DISCLAIMER: If the following post causes you to think I am completely
and unbearably off my rocker, I completely understand.
I am a collector. I collect crafts of all sorts. Cross stitch. Books. Music boxes......
and oh yeah, almost forgot....a few bears.
My mother claims she started me on this. At what point it crossed into the insanity border, I'm not really sure. Funny how my mom is the one that complains about them now.
Sometimes I get asked how many bears I have.
I think I have better things to do than to count them all... wonder if that's even possible.
I understand some people even
catalogue
their collections.
That would dig into my stitching time.
One friend once described me as "She of many". So I thought I'd share a few photos ....
I might add though, that the photos do not cover allll the bears...
I don't want anyone to think I'm that crazy
;)
Bears seem to have a way of suddenly appearing all through my house....
a few miniatures...
.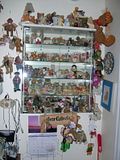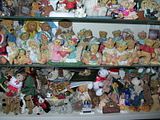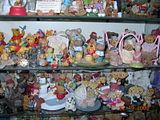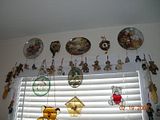 ... and of course bear books....and bookmarks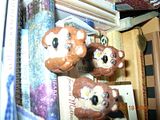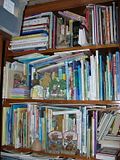 A stained-glass kleenex box , and stained glass hangings.... all made by my mom.. to further feed my addiction, lol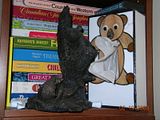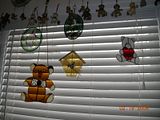 There are bears almost everywhere... well almost everywhere... a certain husband is limiting that, and put his paw down... lol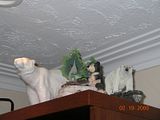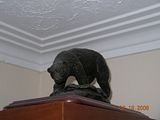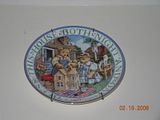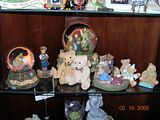 from a glass class I took - of course I made a bear :)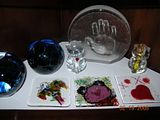 Just a sampling of some the plush bears...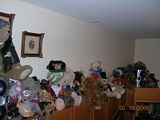 then there's the music box bears.....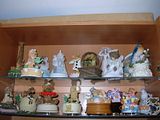 (there's even musical plush bears)
Some of the plush ones I've made -
a miniature hand sewn pin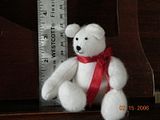 this one's out of felt
This was the first bear I recall making - I learned about ears on "Paws"...
yeah, a little off his rocker... kind of like me....
Guess what was on my wedding cake.... noooo.... really???
So, one of my creative passions is stitching... combining bears and stitching... now there's a haven of rest :)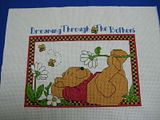 ... the one and only Pooh!
more cross-stitched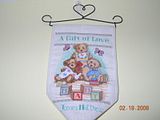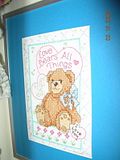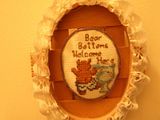 ... yes there are more bears cross stitched over time since these :)
Cross stitch.... my other addiction.....
Now I must add that these photos were actually taken a few years ago....
my collection is constantly evolving.
Shockingly I have actually RAK'd a lot of bears over time :)
There are some bears that are extra special.... like Rusty, Humphrey, Oscar... oh the tails they tell...
(btw, only Oscar is in this photo)
They speak? Of course...... well, that's another story....
I'm somewhat following a theme-along
challenge I found on the
WWFC
blog
... but that's another story :)